Tropicals and other large-leaved drama plants:
Musa basjoo: for between the chicken house and the compost.
Colocasia esculenta – many cultivars are hardy to zone 8 with protection.  Maybe under musa.
Ensete ventricosum 'Maurelii' – bring in.  So, large pot I guess.  Probably a patio queen along with the citrus trees.
Eucomis comosa 'Sparkling Burgundy'.  I just need this somewhere.  Preferably next to something light green or yellowish.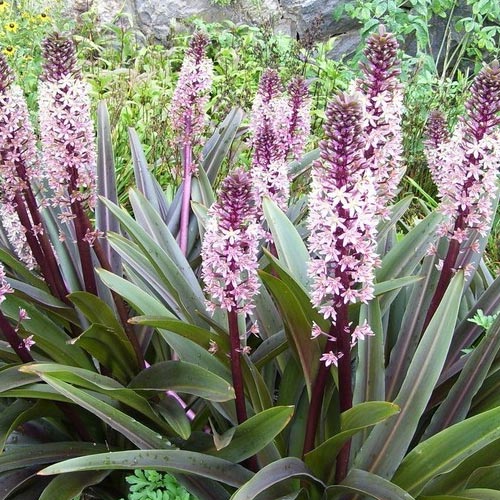 Podophyllum pleianthum – Mayapple.  Zone 5.  Variegated forms are unreal.  And maybe hard to find.  Under dogwood in front?
Arisaema, various, particularly A. sikokianum (Jack in the pulpit).  Have to have some truly weird plants somewhere.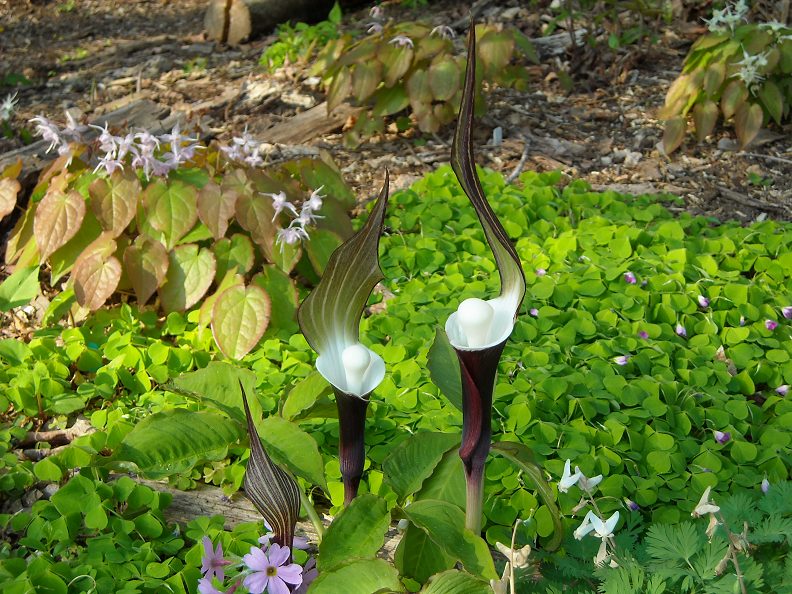 Darmera peltata, native.  Big broad leaves, fall color.  Maybe in native garden on north side.
Gunnera tinctoria.  Between chicken house and garden shed – divert chickenhouse roof runoff to this guy.
Reasonably hardy perennials, and a few flowers I really can't live without 
Rodgersia 'Bronze Peacock'.  Out front with the Japanese maple.
Melianthus major.  This thing makes red-leaved and red-flowered plants cool off nicely.
http://i11.photobucket.com/albums/a199/adeshattock/melianthusmajor-1-1-1.jpg
Baptisia australis.  Also great next to darker things and red/purple things.
Dierama pendulum, white if possible.  Can it stand the heat right next to the front door? If so then right there.
Acanthus mollis – variegated (or not? this is regular)
Alchemilla mollis – Lady's mantle.  For near the Japanese maple.
Japanese anemone.  This can go somewhere off in the distance.  Maybe far corner under dogwood.
Ligularia sibirica.  Northwest side of house.  Can it handle dry shade?
Actaea simplex, autopurpurea.  Gigi has some.  Looks great with everything.  Next to Melianthus major maybe.
Agastache, something with at least somewhat silvery leaves and pink/peach flowers not overly orange.  This is A. aurantiaca 'Apricot Sprite'
Food Producing plants
Actinidia deliciosa (Kiwi).  This or grape on pergola across/above garage doors.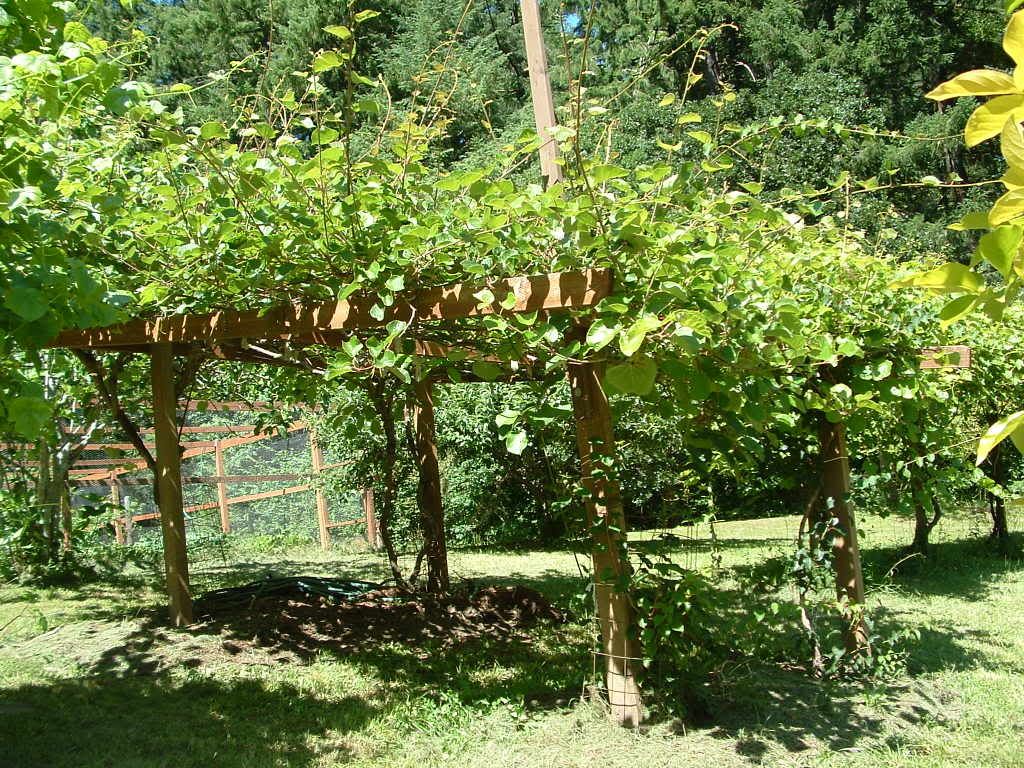 Grape.  See above.  Whichever one doesn't go out front will need its own arbor, maybe in front of chicken house?
Pear, apple.  Look into Dave Wilson backyard orchard culture.  Perhaps a group of two by the back gate, and another group to the north of the shed?
Persimmon, maybe?  Who knows where…
Arbequina olive.  Along street where dying apple is currently.
Pineapple guava.  Maybe.  Could also go along street.
Fig.  Backyard just Northeast of the patio?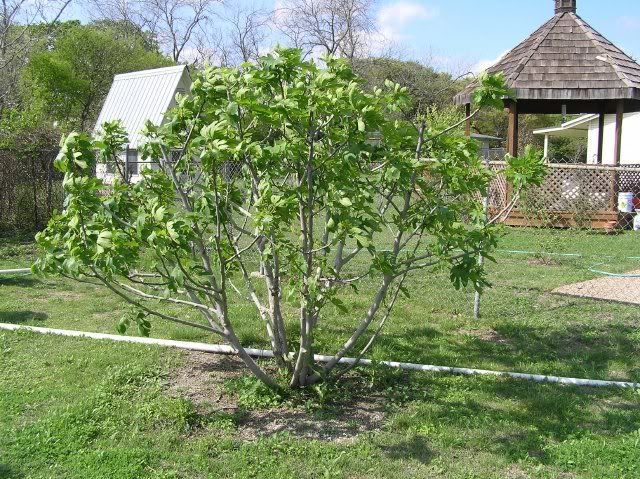 For the native garden (north side of house) 
Vancouveria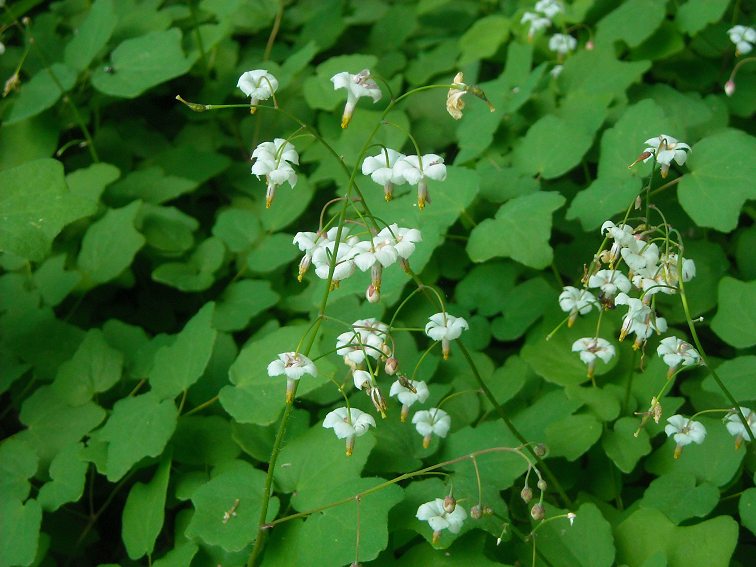 Both of these: wild ginger and fringe-cup
All photo credits to their original publishers.